ABOUT US
Welcome To Capital School Bahrain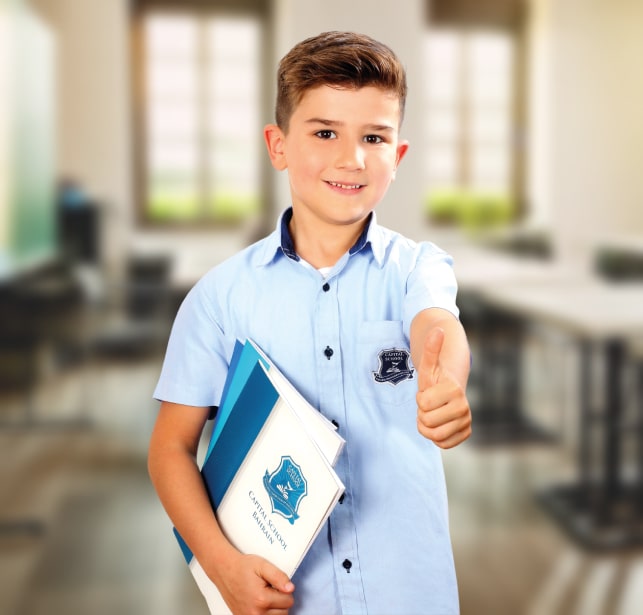 The Capital School Bahrain is based on a classic British through-School set-up and operates using a class/form structure within key stages of development. We teach the full British National Curriculum from Early Year's Foundation Stage through to the Secondary department whilst adhering to the requirements of the Bahrain Ministry of Education guidance on the teaching of Arabic, Social Studies, Citizenship and Islamic Classes.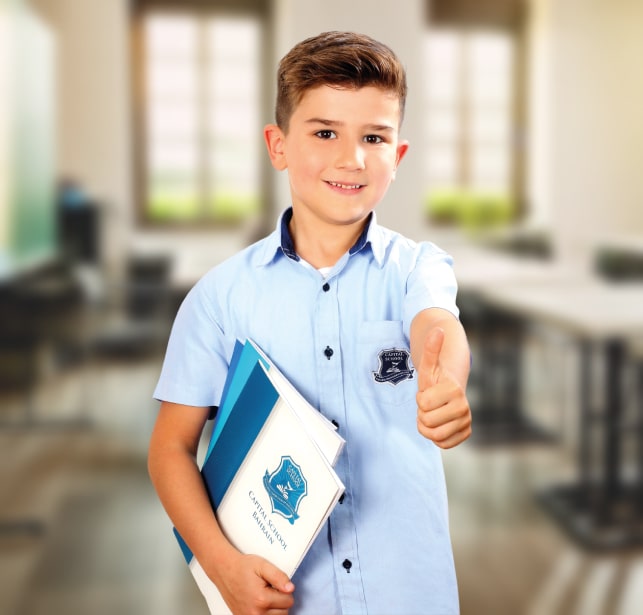 Curriculum
Our School Structure
Along with academics, we have well-established standards in Physical Education, modern foreign languages, state-of-the-art sports facilities, music, art etc. to provide enrichment and support to all pupils.
Our Facilities
We have a brand-new campus with extensive facilities for all areas of school life, purpose built for each section of the school. These include play areas, science labs, sports facilities, a multipurpose hall, three libraries and a food tech room. Lessons are timetabled to make the most of our facilities so that pupils benefit from our superb resources.
Frequently Asked Questions
Whenever you are considering a new school or school for the first time for your child, you are sure to have many questions. Hopefully you may find the answers to some of your questions here.
For your child's general admission, parent need to register first. After parent registration, a temporary user id and password will be generated and the same will be sent to the personal email id of the parent. Using that user id and password parent will be able to fill the admission form. Also, they will get filled form status as and when required.
Want to know more? Click on the link below which explains each step with screen shots
Step by Step Explanation
Please click below link for registration:
Parent Registration Link
To register sibling, parent needs to login with the parent ID and password, then complete the Admission form
Please click below link for login:
Parent Login Link
To reset your password, please click the Reset Password link, then follow the instructions
Want to know more? Click on the link below which explains each step with screen shots
Step by Step Explanation
Please click below link for reset password:
Reset Password
Yes, if there are places available then we are able to offer entry at any point in the academic year, provided that the prospective pupil passes the assessment and has the necessary transfer paperwork from their previous school (if applicable).
We base our education on the English National Curriculum with special international adaptations to suit our unique position as a through school in Bahrain.
Of course! We are always delighted to show people around our wonderful school. Please call our helpful admissions team if you would like to schedule a virtual meeting or would like to come for a tour in person, and they will be happy to accommodate you.
Foundation Stage One – 7.30am – 12.30pm
Foundation Stage Two – 7.30am – 1.30pm
Years 1 and 2 – 7.30am – 2.15pm
Years 3 – 6 – 7.30am – 2.30pm
All secondary pupils year 7 and above – 7.30am – 2.45pm.
We offer free childcare provision for pupils who need to wait for siblings in older years.
Yes, we are inspected regularly by The Education and Training Quality Authority (BQA) and accredited by the British Schools Overseas (BSO) inspectorate.
Yes. We offer transportation to many areas in Bahrain as a service to our families. The transportation routes are run by a specialist company on behalf of the school.
All buses operate in compliance with the very highest health and safety standards.
Yes, we offer extracurricular activities led by our staff. These vary each term, but generally we offer a range of clubs covering sports, the arts, academic challenge and general activities. These include:
Basketball
Football
Music/choir
Drama
Dance
Art
S.T.E.M. Lab
Arabic clubs
Qu'ran recitation
Board games
School Stories
Every day is a new day for storytelling in school. Here are some of the latest stories we would like to share with you:
#csb #capitalschoolbahrain #english_national_curriculum