Secondary School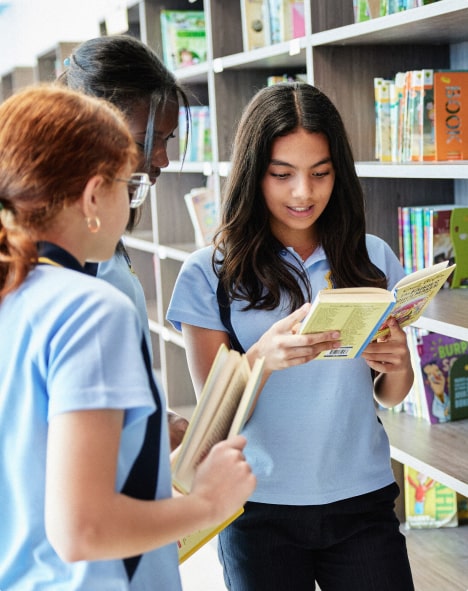 Our secondary school is designed and built to international standards to provide an excellent facility for the teaching of the English National Curriculum and IGCSE and A-level courses. We provide a broad and balanced curriculum but modified and enhanced to provide an international dimension and to provide a better understanding of Bahrain and its place within the region. E-learning is embedded within the curriculum across subjects and pupils will become increasingly independent and responsible for their own learning through engaging in research and enquiry.
The curriculum in our secondary school started in September 2021 and will follow the English National Curriculum from years 7 to 13 to cover all subjects. Our program is modified to provide an international dimension and to ensure that Arabic, Social Studies/Citizenship and Islamic studies are taught at a level and depth appropriate to the needs of pupils.
All pupils have specific ICT tuition along with ICT and e-learning across the curriculum. All pupils have Personal, Social and Health Education (PSHE) which will include careers advice along with academic guidance as pupils begin to look at options for their examination courses.
A strong English language programme is provided to support confidence and competence in using the English language to communicate. From Year 10, pupils will follow examination courses leading to IGCSE qualifications and, in Year 12 and 13, to A level qualifications.
For those pupils with a specific language, or those with particular gifts and talents, the curriculum will be modified, and pupils will be supported to ensure that they reach their full potential. Additional vocational courses and qualifications may be offered including IELTS, CEPA, and ICDL for those pupils for whom this is relevant.
Arabic and Islamic Studies are taught in accordance with the Ministry regulations and appropriate to the age of the students.