Early Years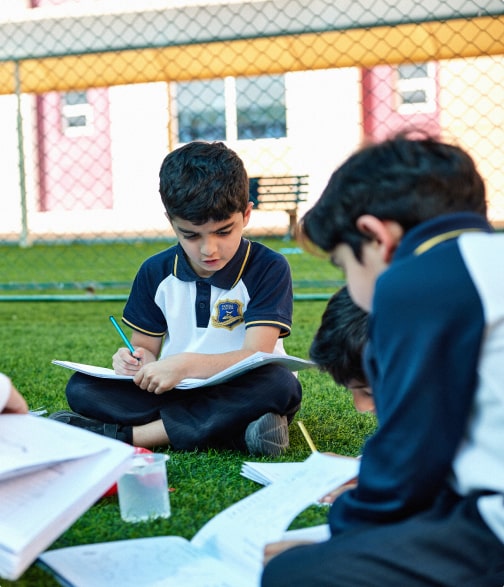 Our Foundation Stage curriculum is split into Foundation Stage 1 & Foundation Stage 2. The curriculum follows the UK Early Years Foundation Stage (EYFS) framework and is planned through a series of themes ensuring that skills, knowledge and understanding are taught and applied in
Personal, social and emotional development
Communication, language and literacy
Knowledge and understanding of the world
Problem solving, reasoning and numeracy
The curriculum is modified to provide an international dimension and a focus upon local culture and heritage. We want our young children to develop the skills, knowledge, and they need but also to be familiar with their local surroundings and with Bahrain. We therefore use many local visits and reference points to ensure that learning has relevance to their daily lives. The curriculum is strongly supported by the use of ICT and e-learning. It provides an approach based upon activity and play with opportunities for young children to question, experiment, explore and enjoy.
Arabic is taught in accordance with ministry regulations but within the context of the Early Years Foundation stage setting and with children grouped accordingly.
Children admitted into the Foundation Stage with particular learning needs will access a broad and balanced curriculum within an inclusive approach but with specific programmes of study and support developed in partnership with the school's Learning Support Team.
More information can be found at www.foundationyears.org.uk